News

... to be always updated about Genesis world
---
Genesis – 1967 to 1975: The Peter Gabriel Years

by Mario Giammetti due to be published on 8 May 2020

Kingmaker Publishing, launched last year by Prog magazine journalist Nick Shilton and Big Big Train founder Greg Spawton, is delighted to announce the publication of its first book. Genesis – 1967 to 1975: The Peter Gabriel Years by Mario Giammetti will be published on 8 May 2020.

Genesis – 1967 to 1975: The Peter Gabriel Years is the definitive biography of the early years of one of the world's greatest progressive rock bands. It contains numerous exclusive interviews with band members and with all of the important personalities who were part of the story of Genesis between 1967 and 1975.

The book also features a number of photographs which have never been published previously, plus interviews carried out with individual members of Genesis during listen throughs of each of the band's first five albums.

Greg Spawton comments: "I have been a huge Genesis fan since my youth and have read every book in existence about the band. However, Mario's book contains a wealth of details about the Peter Gabriel era of Genesis that were previously unknown to me. I felt these insights needed sharing with the Genesis fan base and therefore was very keen for Mario's book to be Kingmaker's debut publication."

Mario Giammetti is an Italian music journalist with over 30 years' experience. He has written for numerous Italian music magazines (including Classic Rock, Rockstar and Jam). In 1991 he founded Dusk (www.dusk.it) the only printed magazine in the world dedicated to Genesis. He has written 14 books related to the world of Genesis. Genesis – 1967 to 1975: The Peter Gabriel Years is his first book to be published in English.

For review copies or to arrange an interview with Mario Giammetti, please contact Nick Shilton at Kingmaker (nick@kingmakermgmt.com or +44 773 468 2960).

Peter Gabriel: A Life in Vision out on 18th October

As Gabriel is nearing seventy, A Life In Vision is a chronological, visual biography of his extraordinary and colourful career.

From the early days of Genesis through to the present day it
is crammed full of glorious photography, much of which is previously unpublished, along with a timeline narrative by Genesis aficionado Alan Hewitt.

This limited edition hardback book is a wonderful collector's item for any self-confessed Gabriel fan. Housed in a custom made presentation box with a set of prints, it is strictly limited to 1,000 copies.

Furthermore, place your order by 1st October and you can have your name printed on a dedicated fan page.

For further information and orders read here

Steve Hackett and Anthony Phillips appears as special guests in Algebra's new video

The first video taken from Algebra's album Deconstructing Classics has been released.

It is a cover of the italian song "La Cura", by Franco Battiato.

Steve Hackett (solo guitar) and Anthony Philips (12-strings guitar and harpsicord) appear in the video directed by Tim Ray Bernould.

Click here to watch the video

Steve Hackett and Anthony Phillips to appear on the new Algebra album

Out on September 9th, Algebra's Deconstructing Classics is a double cd consisting of personal covers recorded by the Italian band over the years and some original compositions too.

The songs appearing on cd 1 were originally released on various tribute albums, except the only new recording, Franco Battiato's La cura, with both Hackett and Phillips as special guests.

Plus, Anthony has donated a previously unreleased short guitar piece, Il crepuscolo.

With a second cd completely unreleased (and many Genesis references), the double album is nearly 160 minutes long and it is very nicely packaged, with Maurizio and Angéla Vicedomini's cover, Roberto Conditi's layout and an elegant digipack plus a 28 pages booklet.

The album can be ordered at this email address mariogiammetti@yahoo.it

Anthony Phillips & Guillermo Cazenave
The Meadows Of Englewood – The XV Anniversary Edition
(cd + dvd)

The Phillips / Cazenave album is finally available again, in the 2012 double disc edition featuring one cd (with the original 1996 album) and one dvd, including the extremely rare VHS also titled The Meadows Of Englewood and originally only released in Spain, featuring then only known live performance by Phillips. It also includes new liner notes compiled by Mario Giammetti.

The double cd can be purchased paying via Paypal on the mail info@guillermocazenave.net, where you can also obtain information.

Prices, postage and package included, are 22 Euro (Europe) or 24 Euro (rest of the world).

---

Click here for the program
(in English)

The ACCADEMIA MUSICALE NAPOLETANA,
founded by Alfredo Casella in 1933,

Celebrating 25 years of the magazine

Massimo Fargnoli
presents
"25 anni insieme ai Genesis"

with founder Mario Giammetti and the extraordinary participation of the historical Genesis guitarist
Steve Hackett

Monday 12th September – 7,30 PM

Napoli, Cortile del Maschio Angioino
(free entry)

---

peter gabriel - not one of us
is the title of the new book written by Mario Giammetti.
The masks, videos, world music, soundtracks…the troubled love affairs, civil commitment, technology…the rock star, the guru, passionate advocate of human rights, multimedia genius, free thinker, visionary…how many Peter Gabriels are there? Waiting for a new album, fourteen years and counting now, this book tries to explore all of his many facets.

> Read here

---

STEVE HACKETT In Conversation
Steve Hackett is a leading light in the UK's progressive music scene. A master of both electric and acoustic guitars, his talents first gained public acclaim with Genesis in the 1970s. He is now celebrating a 40-year-plus career as a solo artist with 'Wolflight,' his lastest of serveral highly celebrated albums.
Steve discusses his illustrious career in music with DMU's Dr Paul Gosling, producer and director of various Hackett video projects, followed by a Q and A session with the audience. There is also an exclusive performance by DMU Dance BA students, performing to 'Corycian Fire'.
The Sue Townsend Theatre, Leicester on Friday 4 March 2016 From 7:30PM to 8:30PM Ticket Price: £4.00 - £5.00 Box Office: 0116 2506229 Book now (50+ tickets available)

---

Exclusive interviews: Philip Aaberg, the keyboards player from the first Peter Gabriel live tour: Read an exclusive interview from Dusk #80 issue - July 2015.
Nick D'Virgilio exclusive interview - From Dusk #68

Win 1 of 3 Signed Anthony Phillips 'Harvest Of The Heart' Deluxe 5CD Box Sets!

To celebrate the release of former Genesis guitarist Anthony Phillips' new career-spanning 5CD box set 'Harvest Of The Heart', we're giving 3 fans the opportunity to win a signed copy! Enter here now to win! http://prmo.me/Wd0iwB

R-Kive is a 3-cd set that, for the first time ever, puts together Genesis songs and solo stuff. September 29th (Sept 22nd in UK) is the date release for the first compilation featuring both Genesis and solo songs (Tony Banks, Phil Collins, Peter Gabriel, Steve Hackett, Mike & The Mechanics). The 3 cd-set, for which a new band logo ha salso been created, will be out un Virgin Emi / Universal. Read here the track listing. The release of 'R-Kive' will be followed by the accompanying reunion documentary 'Genesis: Together and Apart' which will be broadcast on BBC2 on October 4th. An accompanying DVD, 'Sum Of The Parts' will also be issued by Eagle Rock on November 17th.
'Gypsy' is the new book of the 'Genesis files' edition, written by Mario Giammetti, dedicated to Ray Wilson.

This volume also looks at the lives and works of another ten musicians each of whom contributed, in the studio or on the stage, to making the history of Genesis what it is.

Tony Banks The Wicked Lady soundtrack CD.
"The Wicked Lady" was at last released on cd, for the first time in its 30th anniversary, on April 2013. The album features a new cover and a slightly different running order. More info here:

You can also read an exclusive interview here.

Tony Banks to write new music!
Tony Banks have been asked To compose new orchestral music for the Cheltenham Music Festival. The new composition will be performed by an orchestra Saturday 5th July 2014 as part of the 70th Cheltenham Music Festival. This will be the first time ever Tony Banks' solo orchestral music will be performed live.

---

Mike & The Mechanics New compilation, The Living Years anniversary package and official MR biography out soon!
Mike Rutherford's project will be very much active next year. On January 20th, the Mechanics collection called "Singles 1986-2014" will be finally released. The double cd edition will feature unreleased tracks, including a completely new song, "When My Feet Don't Touch The Ground", and an old track sang by both Paul Carrack and the late Paul Young, "One By One". You can read the full track listing and details here (for the single disc version), or here (for the double CD version).

But early 2014 will also see the release of Mike Rutherford's official biography and of a remastered reissue of the album "Living Years", in its 25th anniversary, with a bonus cd of rare and unreleased tracks. This will coincide with the new tour of Mike & The Mechanics, which starts from the United Kingdom in February. Dates here

---

Peter Gabriel Back To Front Tour 2013 / 2014
After the successful Back To Front Tour, which also featured a fantastic gig at Assago – Milano Mediolanum Forum on October 7th, Peter Gabriel also announced a new bunch of tour dates for next year. You can read the details here.
Released in September 2013, And I'll Scratch Yours is the various artists compilation of Peter Gabriel's songs, the companion release of Peter's 2010 album Scratch My Back. There, Gabriel performed his own version of classics of Lou Reed, Paul Simon, David Byrne and many others; here, those same artists interpret Gabriel's songs. More info here: https://petergabriel.com/news/article/2854/and-ill-scratch-yours/
The album is available as a single album or a double release also including Scratch My Back in the same package.

---

STEVE HACKETT - GENESIS REVISITED: LIVE AT HAMMERSMITH - CD/DVD

"Genesis Revisited: Live At Hammersmith" is the new superb Steve Hackett release, a 5 discs set (3 audio and 2 dvds) taken from May 2013 London appearance on Hackett's Genesis Revisited II World Tour. Released 21st October 2013: 3CDs & 2 DVDs Box set
More info here for recent releases by Steve Hackett: The Tokyo Tapes The Bremen Broadcast and Selection CD.

Steve Hackett Genesis Revisited 2014 World Tour After the fantastic success of this year tour, the Genesis Revisited tour will continue next year. A few dates have been already announced, but there is much more to come. Info here

---

Genesis. Gli anni Prog 1969-1975 di Mario Giammetti
New book by Italian writer Mario Giammetti dealing with the progressive era of Genesis (1969 - 1975). The studio albums of that period (from From Genesis To Revelation to The Lamb Lies Down On Broadway) are critically analysed with the fundamental input of all band members, interviewed by Giammetti himself and British journalist Mike Kaufmann. Mario, in particular, listened to of all the albums together with some of the protagonists: Tony Banks (who also wrote the interesting foreward), Steve Hackett and Anthony Phillips all kindly dedicated their time to comment, minute by minute, the music, something which makes this volume really different. Although the book (240 colour pages with a lavish layout) is written in Italian, it is still worthy for Genesis fans worldwide, thanks to loads of rare and unseen before photos, as well as ticket stubs and other memorabilia. Plus, it features an updated and accurate list of all the gigs of the Genesis tours, compiled with the help of American collector George German.
Read here

You can buy the book here, using the keyword 'Mario Giammetti': www.amazon.co.uk
www.amazon.de
---
Anthony Phillips Event 2014 in Germany
The next German Genesis fanclub convention guest will be the legendary first Genesis guitarist.
The event is planned for 22nd and 23rd March 2013 and you can read the details here.
Anthony will probably guest in Italy as well later in the year.

Ray Wilson new album:
Chasing Rainbows

"Chasing Rainbows", the new Ray Wilson album, was released in April 2013. It features 12 tracks and it can be also ordered in a vinyl limited edition here

'The Meadows Of Englewood' reiusse with a bonus DVD.
Originally released in 1996 but out of stock since ages, the superb album released by Anthony Phillips and Guillermo Cazenave was remastered and re-released in April 2013 with a bonus dvd featuring a video filmed at the time and previously only released on limited edition VHS called "The Meadows Of Englewood" featuring interviews and rare performance. Read the details here

Armando Gallo for iPad
Armando Gallo is working to the app "Genesis - I Know What I Like", an application for iPad of his wonderful book. This new technology allow a lot of new features, like you can see here.

'Playing the History' is a new album released by Marco Lo Muscio - John Hackett - Carlo Matteucci You can read everything here or you can watch the video trailer here





Chester Thompson Trio; "Approved". May 2013 saw the release of the album "Approved" by Chester Thompson Trio. This is the track listing: 1. Black Market 4:52, 2. Horn Of Plenty 4:12, 3. How Deep Is The Ocean 6:13, 4. Follow You, Follow Me 3:24, 5. I'm Old Fashioned 4:38, 6. Mi Mia 5:09, 7. Straight No Chaser 4:13, 8. Partido Alto 4:53, 9. The Surrey With The Fringe On Top 4:15, 10. Windows 5:29, 11. Yardbird Suite 5:06

'Genesis Revisited Selection'

a new realease for Steve Hackett featuring Ray Wilson including a new version of Carpet crawlers:
1. Carpet Crawlers
2. 11th Earl of Mar
3. The Lamia
4. Dancing with the Moonlit Knight
5. Entangled
6. Shadow of the Hierophant
7. Can-Utility and the Coastliners
8. Afterglow
9. Blood on the Rooftops

Peter Gabriel Back To Front Tour 2013
An unique show in Italy for the Back To Front Tour; 7th october 2013 at the Mediolanum Forum - Assago (Mi).

Steve Hackett ENTANGLED
A new footage for 'Entangled' with Steve Hackett, Jakko Jakszyk and Amanda Lehmann.
Anon - Pennsylvania Flickhouse
The Cd single issued by the german fan club. Please write to: bernd@genesis-fanclub.de
Dusk magazine Back issues.
Old Stuff
Focusing
Peter Gabriel
Back To Front – Live In London.

Steve Hackett Doppio cd e dvd live! Genesis Revisited: Live at the Royal Albert Hall

Ray Wilson: Up Close and Personal: Live at Swr 1 [2-CD]

the track-list.

Genesis Vs Stiltskin: 20 Years and More (2CD+Dvd [CD+DVD, Box-Set]

the track-list.
Official links

www.genesis-music.com

http://mikeandthemechanics.com

www.tonybanksmusic.co.uk

www.philcollins.co.uk

www.petergabriel.com

www.hackettsongs.com

www.anthonyphillips.co.uk

www.darylstuermer.com

www.chesterthompson.com

www.raywilson.co.uk

Further links
Focusing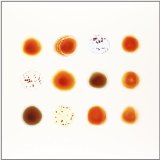 Peter Gabriel
Scratch My Back and I'll Scratch Yours (2 CD)


Peter Gabriel
And I'll Scratch Yours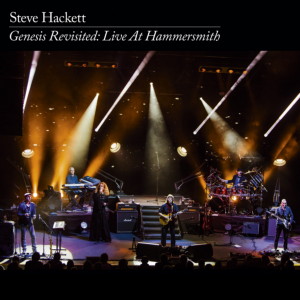 Steve Hackett:
GENESIS REVISITED: LIVE AT HAMMERSMITH - CD/DVD boxset


Ray Wilson
Chasing Rainbows


Anthony Phillips
City of dreams


Steve Hackett

Genesis
Revisited II


Chris Squire & Steve Hackett

Squackett
- A life within a day


Anthony Phillips
Seventh heaven


Peter Gabriel

So - 25th Anniversary


Peter Gabriel

Live Blood


Ray Wilson
Genesis vs Stiltskin CD